Given that this is a new blog, I personally am not doing contests... yet. However there are plenty of book blogs out there sharing the love right now! Here are a few giveaways that stand out to me, and as always you check the left sidebar for more!
Twenties Girl
by Sophie Kinsella
I know I already mentioned Sophie Kinsella's new novel,
Twenties Girl,
but not I'm tell you a chance to win it!
By texting TWENTY to 49737, and you'll be entered to win! Standard rates apply.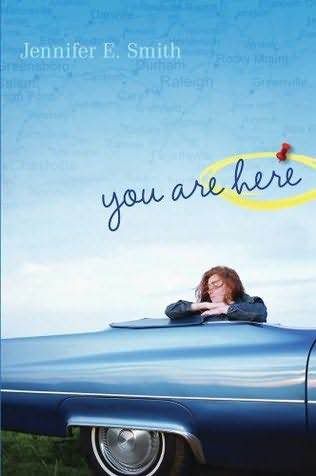 Book Divas, one of my favorite book sites, is giving away two
autographed
copies of Jennifer E. Smith's newest novel,
You are Here.
Emma, who has always felt she was the black sheep of her family, discovers that she was actually born a twin and her brother died just two days after their births. Emma then sets out to find the grave of her brother- and herself. Peter Finnagan, her next door neighbor, is desperate to skip town and Emma's journey from upstate New York to North Carolina is just the ticket.
The

contest

ends July 15! While you're there, be sure to sign up for

Book Divas

. They have contests every month!
Twenty Boy Summer by Sarah Ockler
I know I already posted a contest for Ockler's Twenty Boy Summer on the sidebar, but Garden of Books is giving it away too! Double the chances to win!
Also,
Kidlit
is
giving awa
y ARCs of Shiver by Maggie Stiefvater and Catching Fire by Suzanne Collins. I've heard Shiver being compared to Twilight but in the wolves sense, so if you're a Twilight fan, this could be a good read for you. It's definitely on my TBR. I haven't read any of Collins' work, but if you have, this could be for you :)