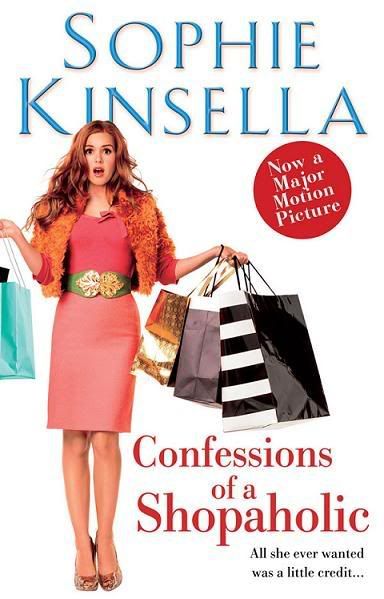 In celebration of the DVD release of Confessions of A Shopaholic, I've dedicated my first post to the book it was based on!
Becky Bloomwood wouldn't call her shopping an addiction. It's more like a hobby, really. Actually, shopping is kind of a neccesity if you think about it. You need clothes, right? Yes, shopping is a neccesity. A really,
really
, expensive one...
Becky, a (ironically) financial analyst for
Successful Saving
magazine has got to find a way out of this debt. Up to her eyeballs in credit card bills, Becky sets out to find a way to save money. With bank manager Derek Smeath getting tired of her various excuses, and her debt increasing before her eyes, Becky is at a loss.
This book gets four stars. If you've seen the movie, you already know how hilarious Becky is, and she's even funnier in the book! After reading this book, I went straight to its sequel, Shopaholic Takes Manhattan. For every shopaholic out there, this series is for you!